Comprehensive Planning
The idea of comprehensive planning has been somewhat lost in the era of overspecialization.
Life insurance agents sell life insurance.

Annuity sales people sell annuities.

Financial planners mainly want to invest money in the stock market.
Not only is there typically little coordination between the above listed types of advisors, but many times they are in competition.
If that is the case, then how is it possible for people to receive a comprehensive retirement plan that is in their best interest and one that will guide them to and in retirement? The unfortunate answer is that most people do NOT have a coordinated or comprehensive plan to grow and protect their wealth.
Learning About You
At our firm we pride ourselves in being able to provide truly comprehensive advice to clients.
As you will see by surfing our website, we cover a wide range of topics and are capable of helping clients implement a comprehensive retirement plan.
However, we also know that many people have one or more other trusted advisors who may specialize in one area or another.
Giving clients choices is also part of what we do. There may be several options for each client as no one strategy may completely fit.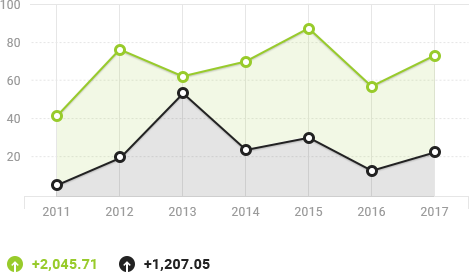 How It Works?!
While our goal is to be the team leader and provide comprehensive planning, we always welcome the opportunity to work with other advisors so long as the goal is always to put the client's best interest first. When that happens, all advisors can work together to reach this common goal.
Whether you need help with one issue or whether you would like to put together a comprehensive plan, we are here to help and encourage you to reach out to us for a call or an in-person meeting to discuss your needs.
To sign up for a free consultation or to just get more information click here.
Creative Solutions
Our goal for each client is to bring all our recourses to bear in an effort to give time-tested solutions for today and beyond.
Professional Team
Our affiliates span the financial landscape. We want to always use client first solutions no matter where we need to turn.
Diverse Approach
We don't believe in the sales culture, but instead we believe in the service culture. Our approach is to dig in and get to the core issues.
Our Approach
We always start with people. Business is driven by human behavior. We take a human-centered design approach to portfolios and wealth planning. Through observation, learning, and immersive research we are able to roadmap solutions that work for our clients.
This is where we bring the design a financial life for our clients. We go to great lengths to uncover and alleviate stumbling blocks that could interfere with successful implementation. Our 360-degree focus on customers and tech-agnostic approach allow us to develop flexible solutions that scale with business needs.
Papers, graphs, charts don't amount to much without proper implementation. We take the time to carefully and thoughtfully see our plan put to work. The end goal is to have a wealth accumulation as well as a wealth preservation strategy.
If you would prefer to email click here, or if you prefer to give us a call, please feel free to do so by calling 215.985.5818 X1107.
Time to Think About Your Finances!